Community, Agriculture and Environment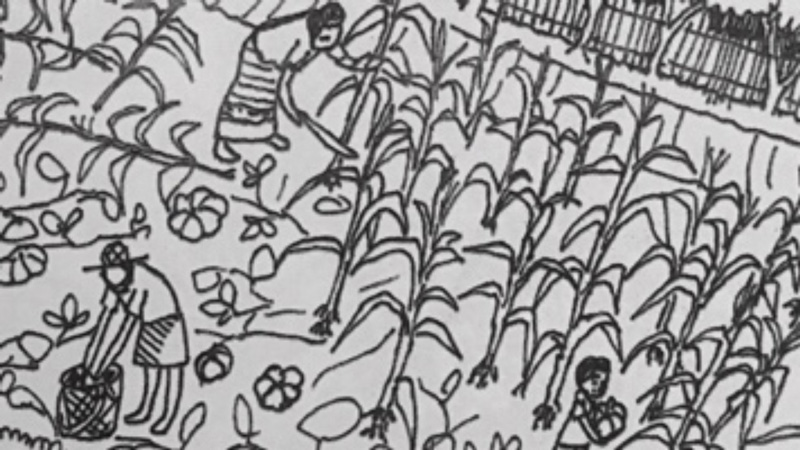 Agriculture is strongly connected to the land and the surrounding environment. Agriculture, wherever it is practiced, affects and is affected by the land, the environment and the people.
Improvement in agricultural methods and protection of the natural environment are essential for future prosperity. These two goals can be achieved together if good designs, strategies and techniques are used.
If you understand how your crops and land management affect your surrounding environment, you can maintain and even improve the health of people and the environment. A healthy environment also improves agricultural production. Cleaner rivers and other water sources lead to less irrigation maintenance. More birds, small animals and insects lead to better pollination and fewer pest problems for crops. Reforestation and good land management above agricultural areas reduce flooding and landslide problems.
Protecting the surrounding environment

Problems occur as a result of bad agricultural techniques, even if they are not obvious at first. It is the same for agriculture all over the world: if you ignore the problems now, they will only become worse in the future.
Some examples:
Weeds spread easily from agricultural land to rivers and river edges.
Unhealthy 'dead' soil, caused by too much chemical use, needs a lot more water for crops than healthy living soil. This has a negative impact on rivers: a huge amount of water is used for agriculture and underground water tables drop quickly.
Erosion from burning and poor soil management negatively impacts on rivers and the ocean.
Working together for a healthy environment

Communities working together can repair and protect the environment, and care for valuable resources at the same time. Cooperation, not competition, is an important basis for working together, achieving community goals for sustainable agriculture and for protecting the surrounding environment.
Volume 3: Regenerative Agriculture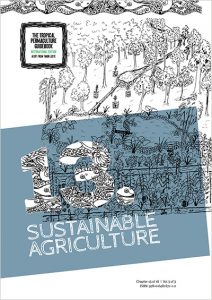 Sustainable agriculture is a very large subject, and there is a lot of traditional knowledge relating to it. Therefore, in Chapter 13 Sustainable Agriculture, we aim to augment this knowledge with many ideas and techniques that improve agriculture and help it move towards becoming more organic, resilient, regenerative and sustainable. The focus is on market gardens, agricultural land that is separate from the house, community agricultural land, and all grain and vegetable crops. These can be large or small areas of land, which is flat or sloping.
For more information on this topic read:
Sustainable Agriculture (Ch 13) : Tropical Permaculture Guidebook