from the writing pad… Tropical Permaculture Guidebook progress update…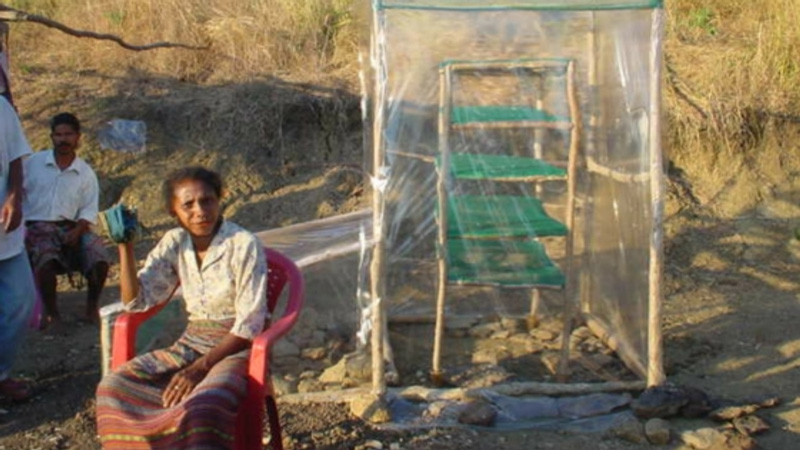 It seems more than coincidental that this new project is coinciding with a house move after many years at Stuart Park, Darwin.
A lovely old share house, full of character and slowly falling down, it was sad to leave. We have moved however to a beautiful and newly built territory style house on a 10 acre bush block! A perfect writing pad indeed, watching the seasons change outside as the native forest starts greening up again from the moisture in the air and occasional storms that pass through in the hot build up. 10 minutes ride to the heart of suburban Palmerston, but all we can see is the forest, bare for now, soon to be lush and growing rampantly.
Pulling my eyes back inside, I continue collating the updates, which is the has been the first main task of this rewriting process. The original guidebook text was written by 2005, with updates in 2006/07. Since then i have been collecting feedback and content updates and saving them for when I got around to starting this new edition. Many updates are my own as i have seen parts of the text that need improving or clarification as well as 8 years of new knowledge and experience since the first writings. Much feedback has come from friends and experts from many countries and backgrounds, who have provided valuable commentary and ideas for future re-writes.
As i have sifted through the reems of update notes and attached them to the appropriate chapters it has been great to re-aquaint myself thoroughly with the guidebook. Sometimes i cringe when i read through parts of the text, as my more experienced eyes see sections crying out for an overhaul. But thats why we are re-writing the guidebook rather than just editing. And the results will be worth it hopefully!
At the end of October, after a few delays and much planning, I finally made it to Timor Leste again. It was great to be back, though my Tetum language skills were initially a tad rusty. I was joyed to learn that Rob Swain and Jules Hartmann were to join me from Ravenshoe in Nth Qld. They have been very active in Timor over many years and helped a great deal on the original guidebook editing, advising and writing the bamboo chapter. It was also lovely to visit the Permatil office again and catch up with old friends and colleges. They are still going well, even though funding for projects is getting harder. A reputation for quality work holds them in good stead.
The final days in October were spent reconnecting with various old friends and planning for the guidebook review to commence in November. Major action to commence soon.