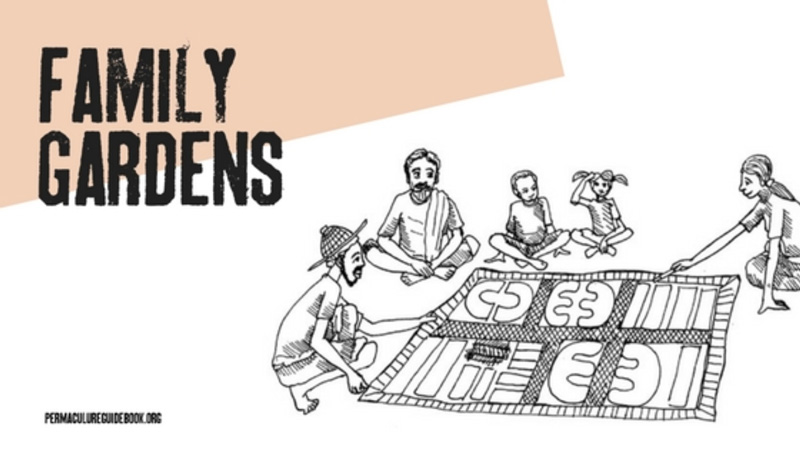 A family garden provides many benefits for many people and is at the heart of family life.
A healthy and productive family garden provides:
Tasty and nutritious non-staple foods all year round
Extra food to make sauces, pickles, jams, etc
Medicines, cooking herbs, and spices
Income from the sale of surplus family garden produce
Vegetable seedlings, as well as fruit trees, native trees, and other crops when the garden includes a small nursery
The results are a highly productive garden, providing year-round food and income, which is low maintenance, using local, cheap, and organic garden resources. The farmers, not businesses, control the management and resources. Resilience and sustainability are high and improve each year, especially when also using other techniques, such as seed saving and food preserving.
Chapter 6 'Family Gardens' can be used as a checklist for your family garden, whether you are creating a new garden or improving an existing garden. The design techniques are the same for both.
The chapter explains:
Garden site analysis
Integrated garden designs
Garden bed designs, including 'gardens with compost' techniques
Reducing garden maintenance
Planting times and methods
Integrating animals, paddies, and fish ponds with your garden
---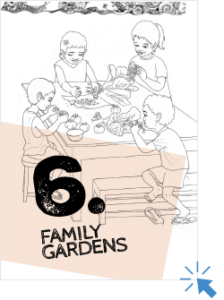 Permatil (Permaculture Timor Leste), xpand Foundation and Disruptive Media are producing the Tropical Permaculture Guidebook .
It is an open-source resource that will improve health and well-being, education and training, food security and sovereignty across the tropical world, and is especially for developing countries. This guidebook takes the broad aim of creating sustainability and provides the how-to links for communities and farmers to actually achieve it.
It turns theory into practical steps that anyone can take and use to affect positive change.