A new beginning
Since the launch of the international edition of The Tropical Permaculture Guidebook in 2018, the organic uptake of the book has quickly demonstrated the potential impact this project could bring to the world. In 2019, the seeds of Permatil Global were sown, to provide the infrastructure needed to drive the project forward and generate a significantly higher level of environmental impact that improves the lives of millions of people across the globe.
Permatil Global is a not-for-profit foundation established in Australia in 2020.
Our vision is simple:
Permaculture. Everyone. Everywhere.
We aim to make permaculture tools and knowledge accessible to everyone across the globe, working with people to strengthen food sovereignty, facilitate environmental regeneration, mitigate climate change and build resilient and sustainable communities everywhere.
We acknowledge that this is an ambitious vision, but to create comprehensive and long-lasting change we need to think big, and we don't plan to do it alone.
Permatil Global's founding partners have a long history in social and environmental change and have already achieved many things as well as working with a wide range of organisations and networks. Permatil Global will build and expand on this base to grow positive impact across the globe.
Our values and guiding principles
We are led by our values and guiding principles in all that we do.
1. Global collaboration
We work in partnership with local, national and international organisations and individuals to create and share a worldwide permaculture knowledge bank.
2. Strong ethical foundations
We value local culture and knowledge, and support communities to take ownership of initiatives. We work to ensure access to information is open to everyone – regardless of income, location or ability. Our work is guided by the Permaculture Ethics and Principles and the United Nations Sustainable Development Goals.
3. Ongoing improvement and accountability
We welcome feedback that helps us do things better. We rigorously self-regulate our work and follow robust processes that underpin financial sustainability. We support one another and value everyone's contributions, recognising each person's specific areas of expertise.
4. Working with indigenous people the world over
Our work strengthens culture and voice, integrates traditional knowledge with appropriate modern technology, improves food sovereignty, increases access to traditional diets and regenerates local environments.
From strong foundations
After working together for 5 years to produce the updated international edition of the guidebook, lead contributors Eugenio (Ego) Lemos, Lachlan McKenzie, Lyn Jenkin and Emily Gray met in country Victoria to discuss the future of the project and Permatil Global was born.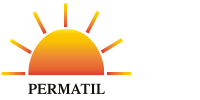 Permatil – Permaculture Timor-Leste
Formed in 1999, at the start of Timor-Leste's independence, Permatil has steadily grown, both in the size of the organisation and the scope of its work. With a dedicated team of Timorese staff and volunteers, supported by international volunteers and supporters, Permatil are leaders in rebuilding and regenerating the country in a sustainable, culturally appropriate way.
Permatil have had a big impact on the small island nation of 1.5 million people:
Influencing national agriculture and environment policy and practice, setting up a national farmers network and promoting women's pathways to agriculture leadership roles and education opportunities
Training staff from Government departments and international NGOs, farmers networks, local NGOs as well as thousands of farmers and community
Creating educational assets such as the Permaculture Guidebook, films, posters, songs and illustrated readers
Running a national network for youth called PermaYouth and running bi-annual educational camps
Getting permaculture and school gardens included in the national primary school curriculum, and now into over 200 schools with lesson plans, illustrated workbooks and trained volunteers and teachers.
Working directly with communities across Timor-Leste on natural spring repair,  agriculture and agro-forestry, aquaculture, cook stoves, plant nurseries and much more.
From a small island nation Permatil have had a large global impact:
The original permaculture guidebook was translated and adapted for Indonesia by IDEP Foundation as well as being used in many tropical countries.
The updated Tropical Permaculture Guidebook, to April 2020, has had 82625 chapters downloaded in 174 countries, the majority of those being tropical.
Permatil staff have presented at conferences in many different countries and have developed an appropriate methodology for teaching permaculture for low-literacy and remote communities.
Permatil works with the international network IPEN (International Permaculture Education Network), SE Asian Permaculture Network, Re-Alliance Network and many national permaculture and sustainability associations.
Ego Lemos has been recognised for his work, receiving a Global Peace Prize in 2019.

Disruptive Media
Disruptive Media is a strategic design and communications social business, certified by B Corp and guided by the UN sustainable development goals. We bring our communications experience and skills to organisations that are doing good things, to help influence social, ethical, environmental and educational change across the globe.
Disruptive Media has been recognized in 2017, 2018, 2019 in the top 10% of B Corp organisations globally for our impact in the category of 'Community'.
Our work in Timor-Leste began in 2009 through the xpand Foundation's initiative WithOneSeed, where we helped to visually document the community forestry program as it developed. Through this work we experienced first-hand the links between environment, food security, education and health in subsistence communities, highlighting the value that a resource such as the Tropical Permaculture Guidebook holds in communities dependent on their own skills for living in Timor-Leste and beyond.
After meeting with the authors of the original Tropical Permaculture Guidebook in 2014, we offered to help with the design and production of the updated version of the guidebook and formed a partnership with Permatil and xpand Foundation. Five years on, our commitment to the project remains high, and along with Permatil Timor-Leste, have created the Permatil Global organisation to help ramp up the project by increasing access to permaculture knowledge and tools, and therefore the impact we can create on food security and soverighty around the world.
There have been many contributors who have brought their time and expertise across many fields to the updated Tropical Permaculture Guidebook. We sincerely thank everyone.